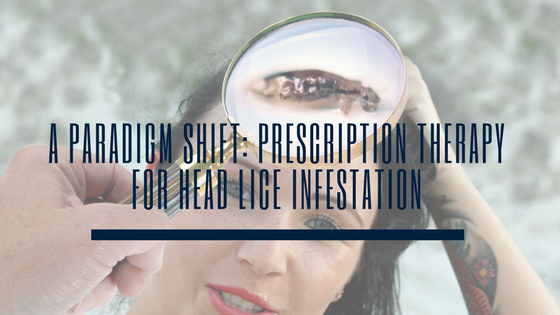 Most parents would certainly agree that head lice infestation in their kids is a very frustrating thing to deal with. These tiny, parasitic insects can live in human hair and multiply at such a fast rate. If this is left untreated, it surely renders your child's head to be too gross to look at. Although they don't carry diseases, they can cause a good amount of anxiety to parents of other kids.
These lice are not only difficult to fully get rid off from your child's head, but they are also contagious that they can transfer to your hair through direct contact. That is why, during the very first sign that you've noticed head lice crawling on your child's head, you need to immediately find the right method to stop it.
Over-the-counter Medications
Most parents would immediately purchase shampoo, creams, and lotions in Medical Supply Store and rub it all over their kid's head just to kill and stop the infestation. However, there is a low degree of success in such method. In fact, it was found out that resistance to these over-the-counter medications has worsened through the years and that these lice do not anymore easily respond to such treatments.
As a pharmacist from Welcare Pharmacy & Surgical, it is our duty to conduct education awareness to parents who are opting OTC treatment. We can help them have an informed decision and manage their expectations about the treatment.

The Best Solution
Head lice infestation can be manifested by constant itching, difficulty in falling asleep because of the itch, as well as the infection by the bite marks of the insects; all these present a great concern that needs to be solved immediately. As pharmacists working with Medical Supplies in Brooklyn, New York, we need to step in and inform these parents about the growing resistance of head lice to the conventional treatment when using OTC therapy. That in fact, head lice are not one hundred percent removed from the head in this method. What's left could rapidly multiply and lead to another infestation. Other factors that compound to the ineffectiveness of the OTC therapy is the misuse of the treatment, wrong product being purchased, and poor adherence in terms of the duration of the therapy. These are factors that have to be considered when opting for OTC treatment.
It is for the best interest of the kids and parents that pharmacists advise them about the appropriate line of treatment that could give the right result. It is important to emphasize that there is only one product that could totally inhibit head lice infestation with one single use. It is through the use of ivermectin. It is a very effective antiparasitic agent; in fact, it has earned a reputation as being a part of the essential medicines of the World Health Organization.
Pharmacists can then allow parents and caregivers of kids infested with head lice about such treatment option which can give immediate positive results. Through the use of ivermectin, complications linked to lice infestation can be halted once and for all.